The Chain Mail Apron is a protective apron made of flexible chainmail that offers the lightest weight protection on the market and comes in two sizes and lengths.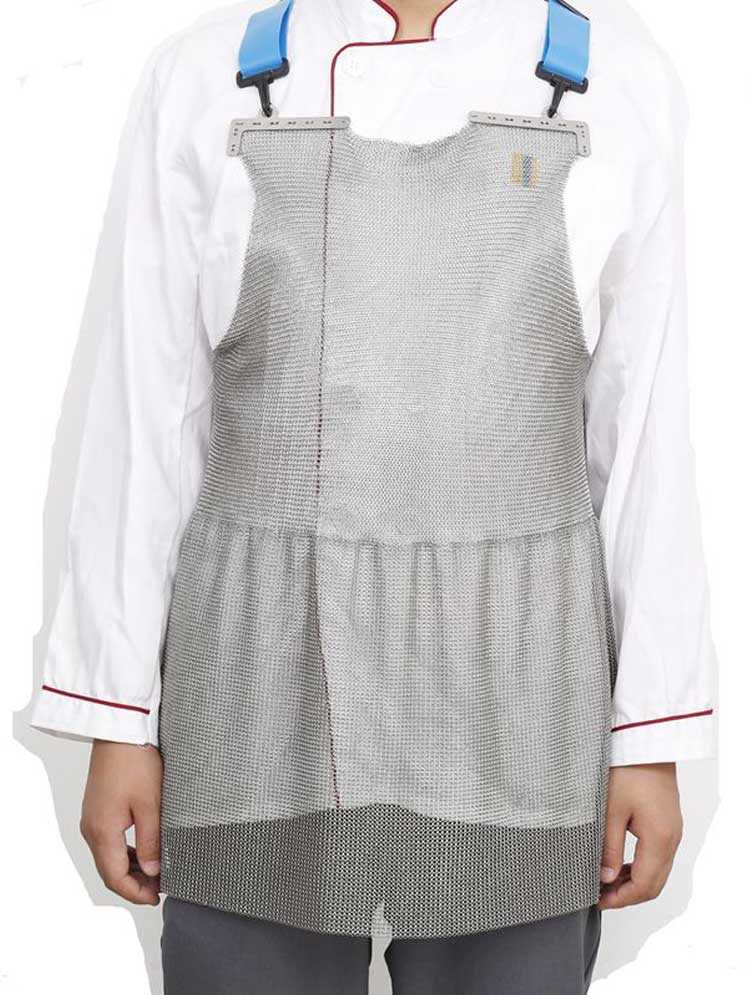 - Chain Mail Apron complies with the Level 2 protection (Resistance 5 joules as to the standard EC ISO 13998).
- Different styles of straps available: textile, plastic or elastomeric.
- chain mail apron Protective area of chainmesh apron made of 100% metal to guarantee hygiene and easy sanitisation.
- Made of extremely strong stainless steel welded chainmesh (AISI 316L).
- Quality of chainmail is very strong - due to breaking strength of the welding point.
- Strong welds enable extreme resistance against mechanical stress.
- Plastic straps are designed to ensure the aprons stay in place and provide the safest environment to work in.
- Chain Mail Apron Adaptable to all sizes due to double adjustment points for straps and two fixation points for girth of chest and waist.
上一篇:Stainless Steel Metal Mesh Full Hand Glove
下一篇:Various types of stainless steel ring mesh chain mail gloves