The stainless ring mesh series cut resistant gloves have been designed and produced to protect the user of hand knives and/or similar tools against injuries like cuts and stabs etc. e.g. carcass deboning、processing of plastic、leather、wood and similar materials.The shoulder length chain mesh glove will help to prevent accidents and provide protection of those parts of the hand and arm covered by the metal mesh.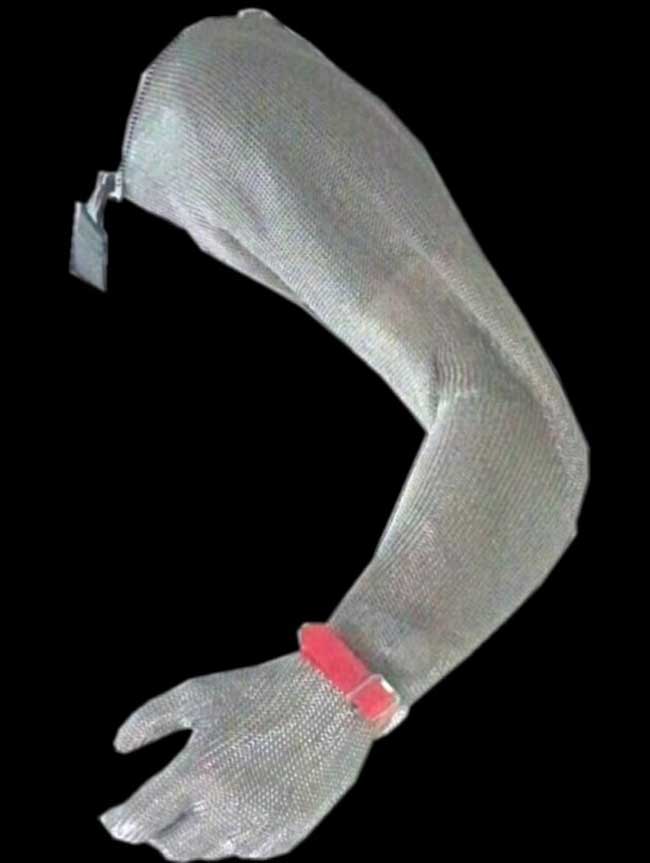 1.The shoulder length stainless steel chain mesh gloves used for slaughter houses,
2.The shoulder length chain mesh glove Used for fish and shellfish processing,
3.Poultry processing,
4.Large-scale public canteens,
5.Supermarkets,
6.Plastic,leather processing,
7.Textile,
8.Tailoring and paper industry,
9.Wood processing,
10.Glass processing,
11.Laboratory containment,
12.Security,police,public security and other fields.
上一篇: What is involved in the inspection and testing process of the stainless steel butcher safety gloves ?
下一篇:Stainless Steel Chain mail shoes-China's best supplier of Chainmail Shoes