How to choose the most favorable stainless steel gloves?
Please measure the circumference of your palm area and length between your middle finger and wrist, then refer to you size, choose the most favorable gloves.
Go to a restaurant supply store and try some on or go to a hardware store and try on industrial/mechanics gloves and see which are comfortable.
Draw an outline of your whole hand. Send the width and length of your fingers, palm, wrist and send it to us before ordering and then we will give you some professional advice.
If you are going to use other gloves underneath, you should choose a little larger than your practical palm's size.
stainless steel gloves Notice
If you choose a pair of larger gloves, you can tighten the wrist strap or wear other gloves underneath.
When using the mail glove, you should also make sure your finger nails are well clipped for avoid some discomfort feel when you flex the glove.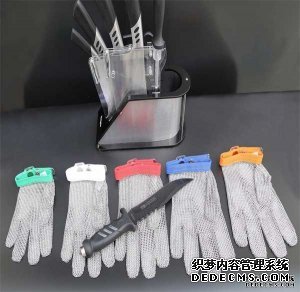 上一篇:How To Buy Best Chainmail Chef Glove