Macrokun is a good choice for cheap metal mesh glove wholesale.
Metal Mesh Gloves Features:
1. Work fine, wear soft and comfortable, and no hand-cut feel.
2. With the anti-cutting, wear, corrosion resistance, strong endurance.
3. All models are equipped with adjusting nylon belt for easy wear.
4. Very easy to clean, easy to use lightweight.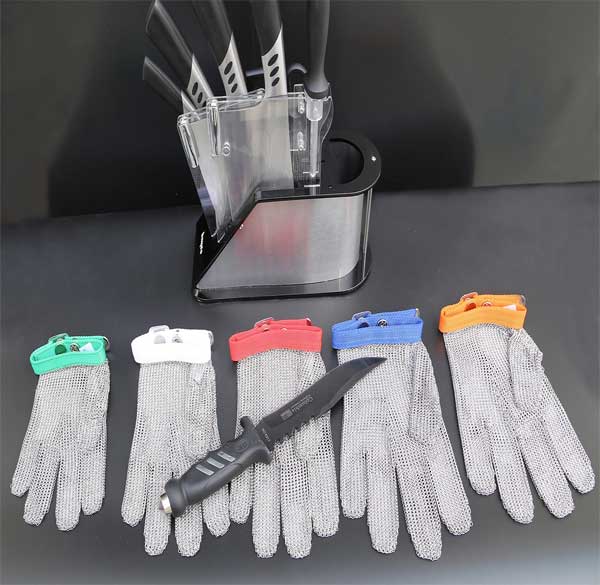 Metal Mesh Gloves Useage:
1. Meat processing enterprises and individuals,
2. Large hotels and guest houses, supermarket chains,
3. Garment factory cutting blade of the installation and use of protective operations
4. Stamping factory forging steel for the removal of protective operations
5. The slaughtering plant food and protection operation division
6. The cutter tool factory Production, handling, packaging and testing operations of protection
7. The highly toxic liquid crystal glass cutting, handling, and assembly operations to protect
8. The military and police security patrol enforcement of hand protection, and so on.
Our company is professional metal mesh glove wholesale supplier. If you are interested in our products, please contact us. We always look forward to working with you.
上一篇:Stainless Steel Glove Supplier