304L Butcher Chainmail Mesh Glove provide excellent cut and puncture protection, safe to use with food and can drastically reduce the risk of accident when handling sharp blades and for other applications where maximum protection is required. They're form-fitting and comfortable for wear. Made of stainless steel 4 links connection with superior anti-cutting performance, wear resistance and to tearing performance. Materials are non-toxic, easy to wear off, breathable, flexible fingers bent, super slash/cut proof and soft and machine washable just like other kitchen tools. Engineered to maximize comfort, our gloves are easily reversible and ISO, FDA Compliant.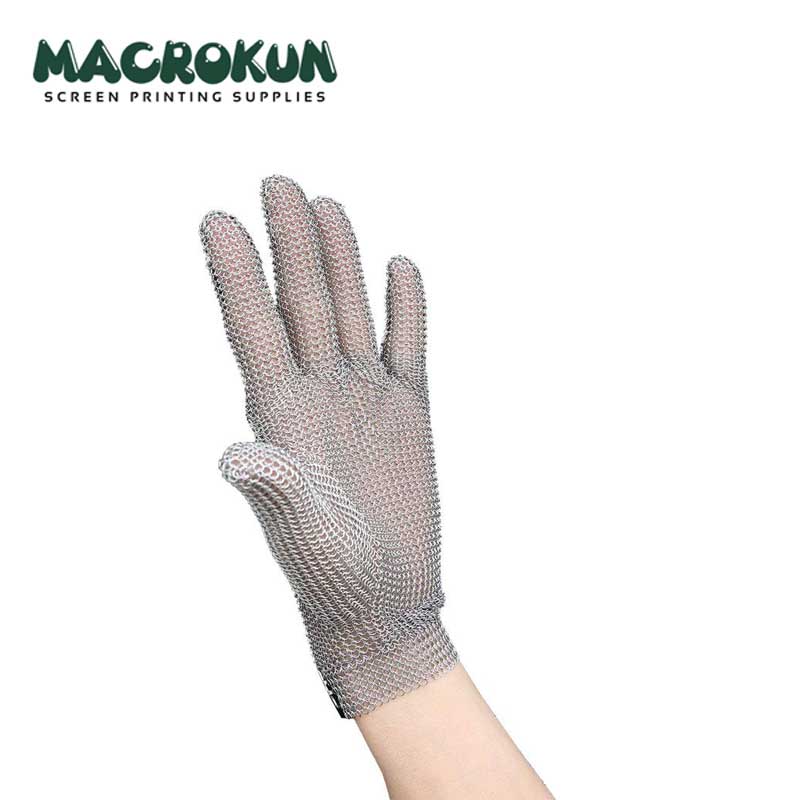 With the purpose that all hands can wear the Butcher Chainmail Mesh Glove , we design and produced XXS, XS, S, M, L, XL six different sizes to meat different needs. We use textile straps with different color to distinguish the different glove size. XXS: navy blue, XS: green, S: White, M: Red, L: Blue, XL: Orange. This 1101 series cut resistant gloves with long cuff about 8cm. That not only can protect operator's hands but also arms.
If cannot find right Butcher Chainmail Mesh Glove size here, please contact us freely. Special size also can be design and produces as per customer real need.
上一篇:Stainless steel chainmail metal mesh gloves