stainless steel ring mesh glove Features:
1).anti-corrosion and antiwear steel chain working gloves
2).excellent cut resistant and anti-stamp nature butcher stainless steel gloves
3). convenient to reverse wear just by adjusting the nylon belt, and an odd glove can be wore by the right and left hands.
4).safety and health, comfortable to wire, and easy to clean metal glove.
5).The protection grade can reach leave V hand glove.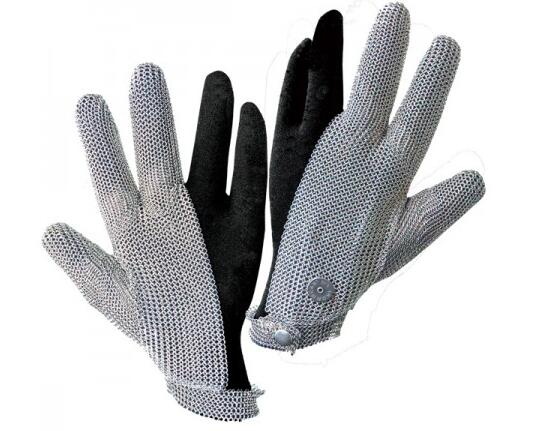 specification
Material: stainless steel small loops, nylon belt with color of blue, red, white, green, brown and orange.
上一篇:oyster chainmail glove Application